Figure study #1
The shadows kicked my butt on this one, but I got a bit more used to alla prima painting, and discovered that I love gessobord a lot. Husbandface (my figure model here) has started painting again, too, seeing all the supplies out, and he prefers canvas, so I can have a stash of gessobord that is safe from pilfering artists.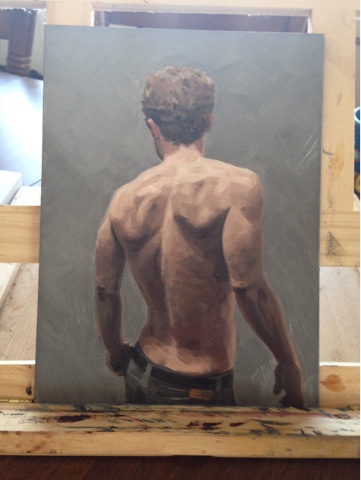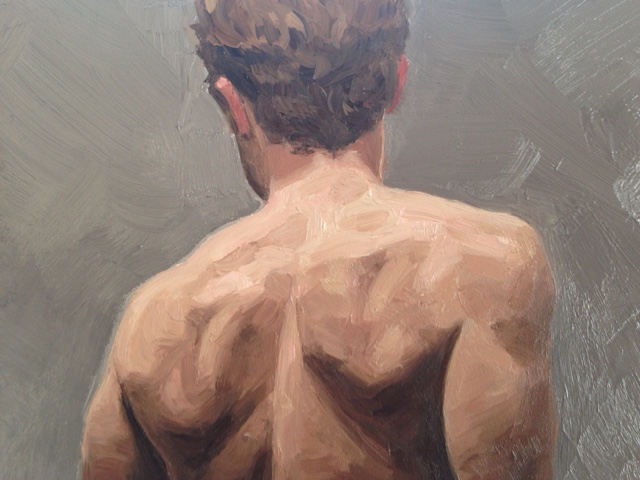 (I fixed the shrimpy shoulder after this, but haven't been arsed to take a new picture yet.)
The shadows worked out better in the value study. For a hot minute I was going to throw all the painting stuff out the window and devote myself to graphite portraiture, but NO. I will WIN THIS. You have to do a thing about 200 times to properly pad a new brain connection. I need all the gessobord on the island.