STEP AWAY, SELF. I was hovering angrily with my brush loaded, ready to paint out the background entirely, so I put myself in time-out and removed the painting to the basement. I can fix the cracks in the wall after I've let it rest for a while.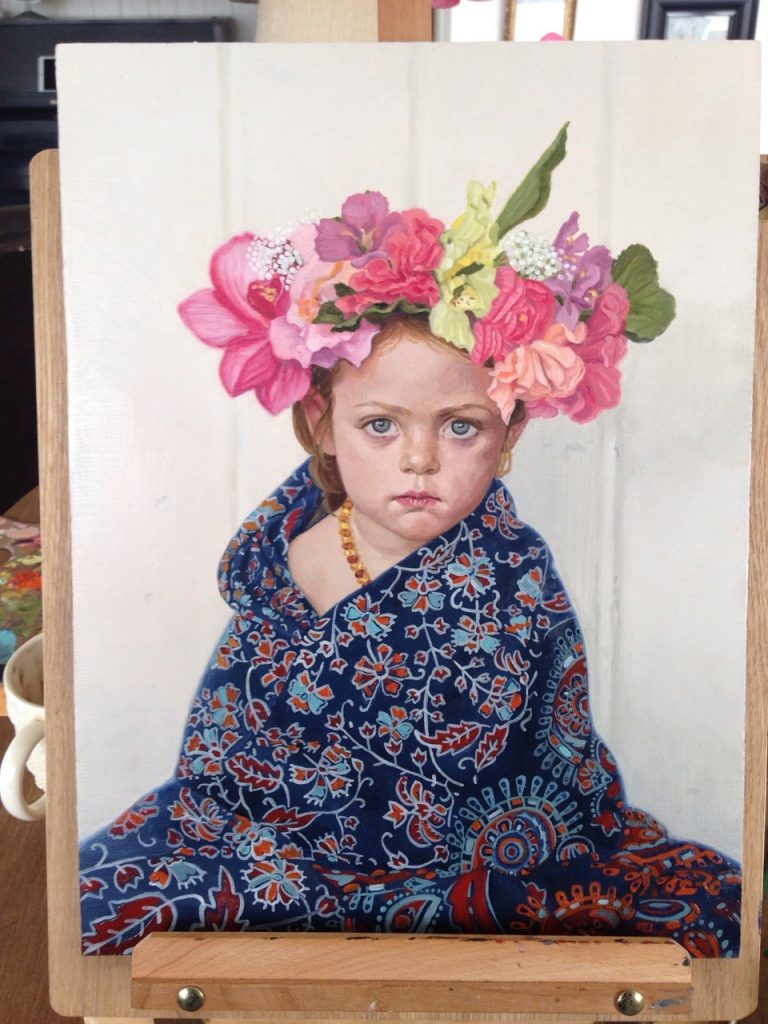 oil on gessoed hardboard, 16x20ish
But I really like how the layers of transparency on the lips turned them into deep, glossy candy in the actual painting. Glazing over monochromatic underlayers may not be for me, but building with semi-translucent color is where it is at, folks.