Tony DiTerlizzi started out as a D&D artist. So did Adam Rex.
So drawing the art for a live D&D comedy improv show in Pittsburgh is totally legit, probably. These guys are my favorite friends-inside-the-computer. The podcasts are all available through their site. (I'm still waiting for those limited edition beer glasses you promised me, Brad.)
Knights of the Arcade, Arcade Comedy Theater, Pittsburgh PA
For the Civil War: Stonecold vs. Abbot show: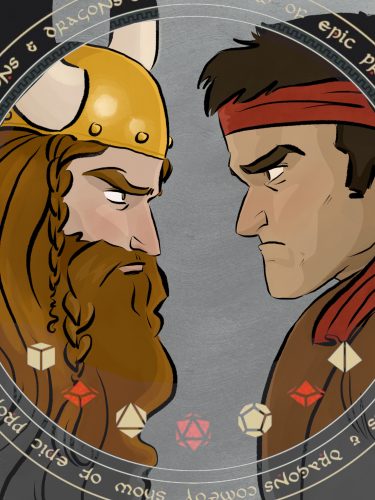 Fisticuffs and Jimmy the Worm Slayer go on a vision quest and tame the giant worm, Girth Brooks: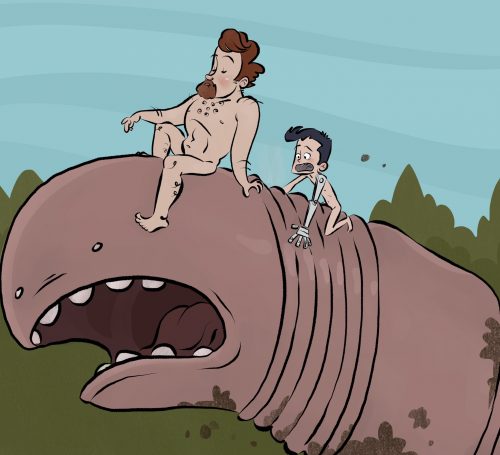 The worst thing I have ever drawn, which I sent to Stonecold/Brad while he was at his uncle's funeral. Of course.